We're In This Together
For You​
Let's take the first step together and launch a cable ties venture.
We are here every step of the way.
We pride ourselves on being industry leaders in the cable ties business. With our years of experience, we understand the ins and outs of this industry, ensuring that we provide our customers with the most durable, reliable, and high-quality cable ties. We stay ahead of the curve by constantly innovating and improving our products, keeping up with the latest technological advancements to give you the best.
Explore What We Are Doing Better
In our commitment to excellence, we continuously strive to improve and enhance our processes, products, and services. This journey of improvement is not just about being better; it's about exploring innovative ways to deliver exceptional results. We believe in not only meeting but exceeding the expectations of our clients, partners, and stakeholders.
Commitment to Improvement
We constantly innovate and strive to exceed expectations in all aspects of our operations.
Technological Innovations
We boost efficiency and maintain industry leadership by integrating cutting-edge technology.
People Development
We cultivate continuous learning among our team, enhancing skills for improved client outcomes.
Sustainability and Ethics
We're committed to ethical practices, environmental sustainability, and positive community impact.
Learn All About Our Catalogue
We Will Help You Every Step Of The Way
From initial inquiry to final delivery, we're committed to guiding and supporting you through every step of your journey with us.
learning about all your Needs
We start by understanding your needs, goals, and the challenges you are facing. 
Align you with the optimal planning
We tailor a plan with products and services based on your needs.
We execute the plan efficiently, offering ongoing support for assured success.
we will assist you in any issue and conflict
Our team is prepared to assist in overcoming any difficulties or disputes you might encounter.
"Our experience with this team has been nothing short of exceptional. They were there for us every step of the way, from planning to execution. The customer service was exemplary, and they showed genuine concern in resolving any issue that came up. We can't recommend them highly enough!"
John Daniel
UNITEX CEO
"Their commitment to helping us navigate through conflicts and issues is unparalleled. We were always able to rely on them to provide solutions that ensured our success. Their expertise is evident in the quality of their work, and we couldn't be more pleased with our partnership."
Ella-Louise Moyer
HARISON VP marketing
"We've been consistently impressed with their willingness to go the extra mile to ensure our satisfaction. Their assistance in tackling any obstacles has been invaluable to our business. We appreciate their dedication and are excited to continue our collaboration in the future."
Larry Martin
BYTES CRO
You deserve our best services
with 25 years of Cable Ties experience
We have lots of experience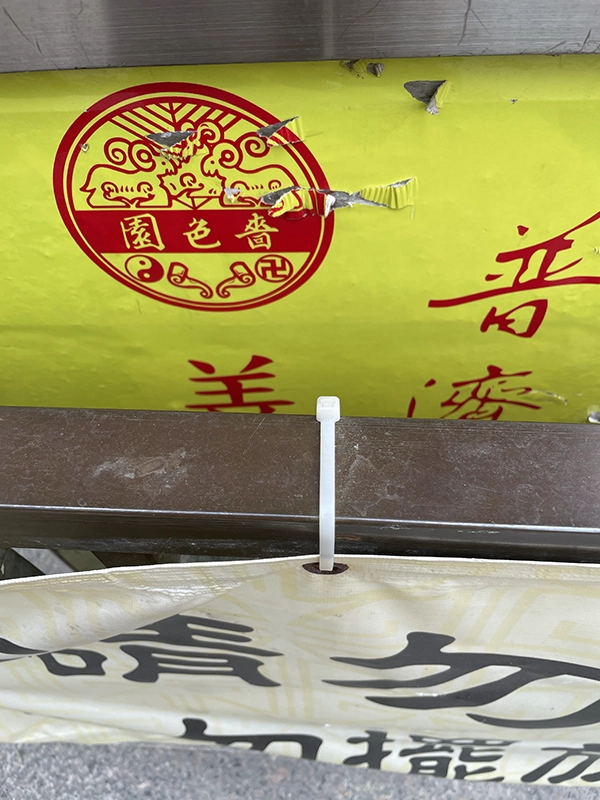 Actual Use Cases of Nylon Cable Ties at the Wong Tai Sin Temple in Hong Kong In August 2023, we received a real-life application case